Regular price
Rs. 899.00
Sale price
Rs. 699.00
Unit price
per
Sale
Sold out
The absence of moisture in dry skin needs additional attention and feeding in order to cure marks successfully. Vedic Basket Ayurvedic Body Lotion for dry skin is safe with its ayurvedic composition with the advantages of Aloe Vera, Shea butter, Coconut Oil, and Vitamin E. This lotion for itching is prominently used for diabetic skin dryness and skin fissure. Natural vitamin E hydrates and nourishes the skin while accessing deeper layers of the epidermis to fight acne. This lotion contains antibacterials, antioxidants, herbal micronutrients, and organic actives. Vedic Basket Ayurvedic Body Lotion can shield the skin against sunburn, marks, pigmentation, skin fissures, acne, and other environmental, weather, and pollution-related harm.
Share
Benefits

Vedic Basket With a four-step mark reduction action that includes relaxing, repair, protection, and prevention, Ayurvedic Body Lotion uses potent herbs to help erase marks from the source. It is especially helpful for diabetic dry skin.

Soothing : coconut oil contains calming qualities that might relieve dry skin with marks.

Rejuvenate : This lotion contains kumari aloe vera, a rejuvenating ingredient that aids collagen production and skin healing.

Protection : Vitamin E contains potent antioxidant qualities that aid in the prevention of scarring on the skin.

Prevention : Shea Butter has antibacterial qualities that help to prevent marks' appearance due to skin tension.
Ingredients

Aloe Vera-It's there to soothe the skin and make it supple.

Coconut oil-An excellent natural skin moisturizer that can hydrate and protect skin from further damage.

Vitamin E-A powerful antioxidant that can help in skin repair and regeneration.

Shea Butter-A natural emollient that can provide deep moisturization to the skin.

Cinnamon-Possesses antimicrobial and anti-inflammatory properties which can be beneficial for acne-prone skin.

Base QS-A safe and effective emulsifier that can help in the formation of the lotion.
Uses

This ayurvedic body lotion helps to prevent skin from dryness, diabetic fissures, pimples, pigmentation, sunburn, marks, and damage caused by the environment, weather, and pollution.

Vedic Basket Ayurvedic Body Lotion helps prevent skin marks.
How to use

Take a pea-sized quantity of Vedic Basket Ayurvedic Body Lotion in your palm.

Apply this chemical-free lotion to your cleansed face and neck in a circular motion.

Massage Vedic Basket Ayurvedic Body Lotion gently and get smooth and hydrated skin.

Use twice a day for better results.
Safety Information

Rinse thoroughly with water in case of contact with the eyes.

Store Vedic Basket Ayurvedic Body Lotion in a cool and dry place.

Under the age of three, children should not use.

For external use only.
Shipping

Purchases are shipped from our warehouses across the country by courier. Please allow the following number of  days from receipt of your order...Read More
Refund & Return policy

Yellow Coconut Organics wishes its customers the best shopping experience to enhance their lives. As opened or used products cannot be reused or resold, the items cannot be returned to the seller once delivered....Read More
View full details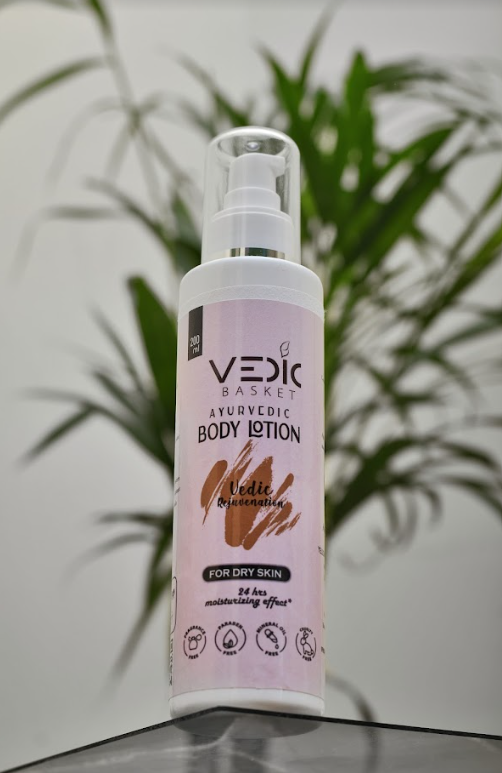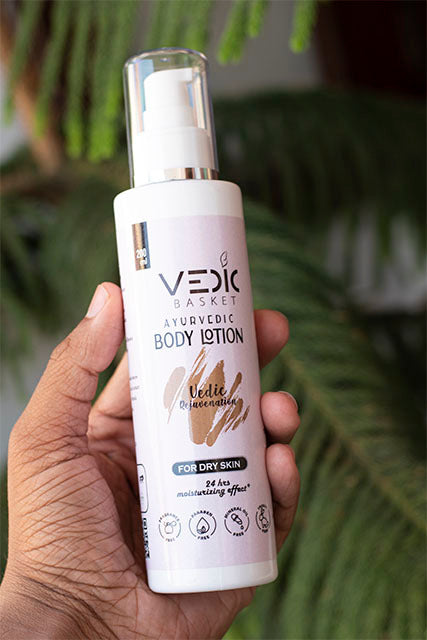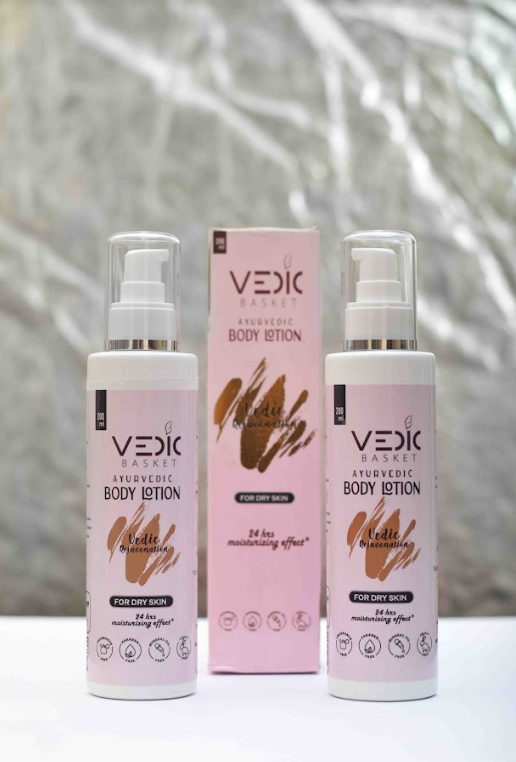 Ayurvedic Body Lotion contains magical ingredients like aloe vera, coconut oil, vitamin E, shea butter, and cinnamon moisturises and smoothes the skin. This will nourish the face, prevent rough skin, and give it a natural shine.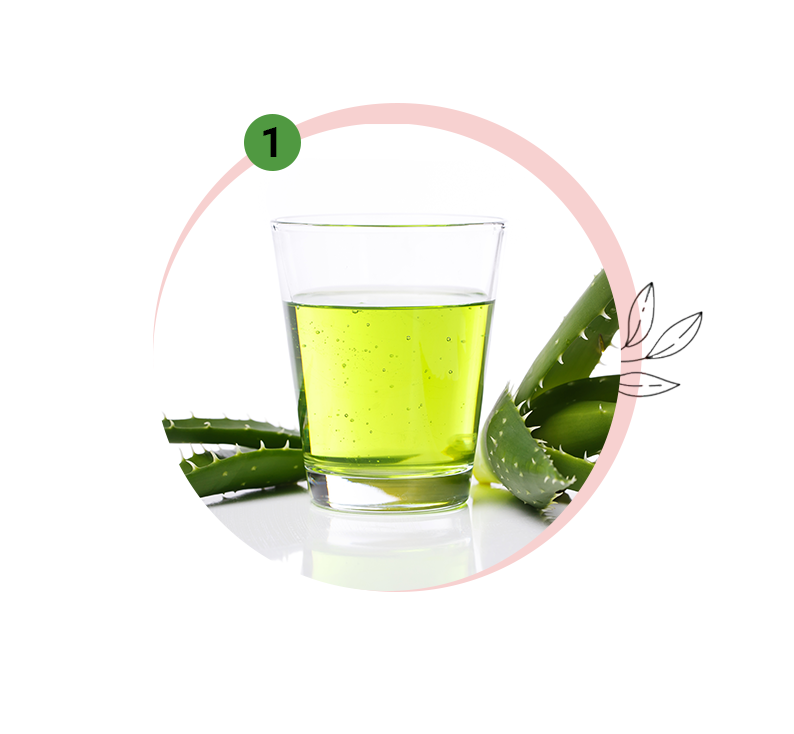 Aloe Vera - Aloe Vera has been utilized for hundreds of years for its nutritional and therapeutic benefits and contains 75 active components!
By encouraging collagen and elastin formation, the topical treatment dramatically speeds up the healing of burns and wounds and decreases wrinkles.
Natural diabetic treatment, which reduces triglycerides and blood sugar
Aloe Vera exhibited an 83% healing rate in a trial on persistent psoriasis compared to 7% for placebo.
Aloe Vera internally calms and cleanses the digestive system.
Constipation treatment with a natural laxative.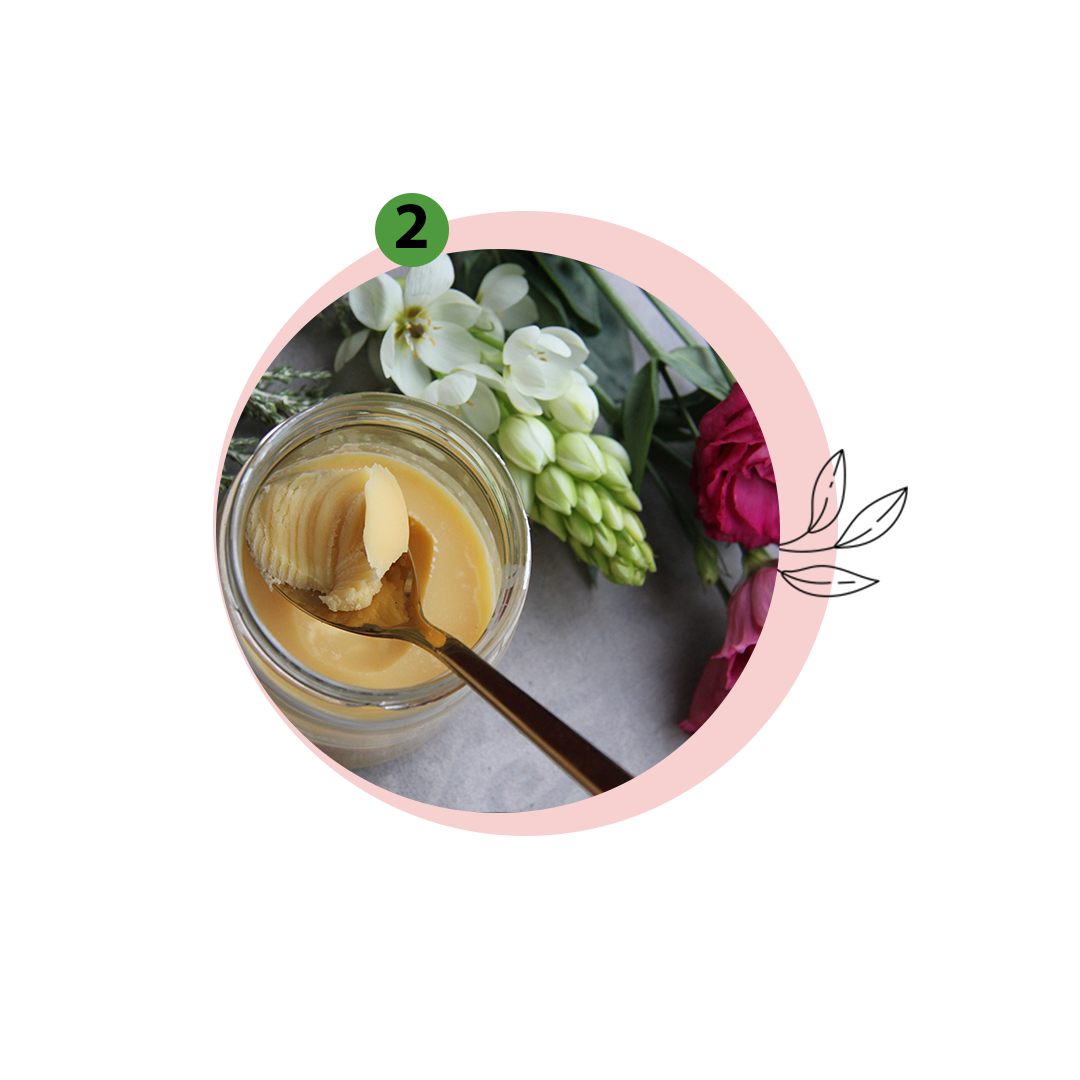 Shea butter - Shea butter is an incredibly moisturizing emollient, which may penetrate your skin and form a moisture-sealing barrier. Stearic, palmitic, and linoleic acids included in shea butter aid in improving the skin barrier and keeping moisture in. Its linoleic acid is effective in treating dry diabetic skin because it increases skin hydration and has anti-inflammatory qualities.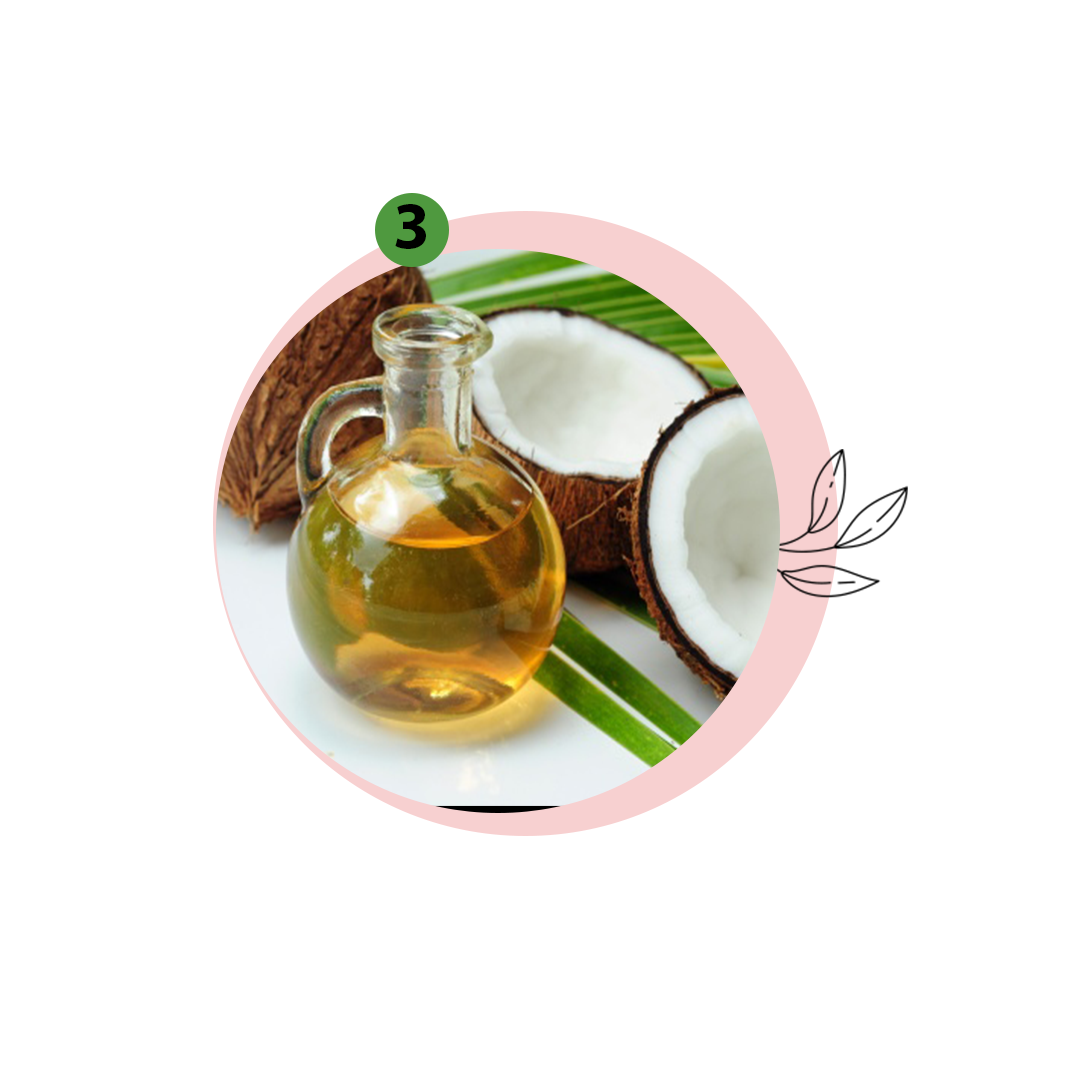 Coconut oil - Coconut is a tropical food. They also serve a variety of industrial and aesthetic purposes. Although coconuts are full of fiber and nutrients, their oil makes them stand out as a special food and medicinal source. It has a lot of energizing triglycerides and antioxidants. Coconut oil is quite versatile and helpful in a variety of ways. It can also provide a range of advantages for diabetics.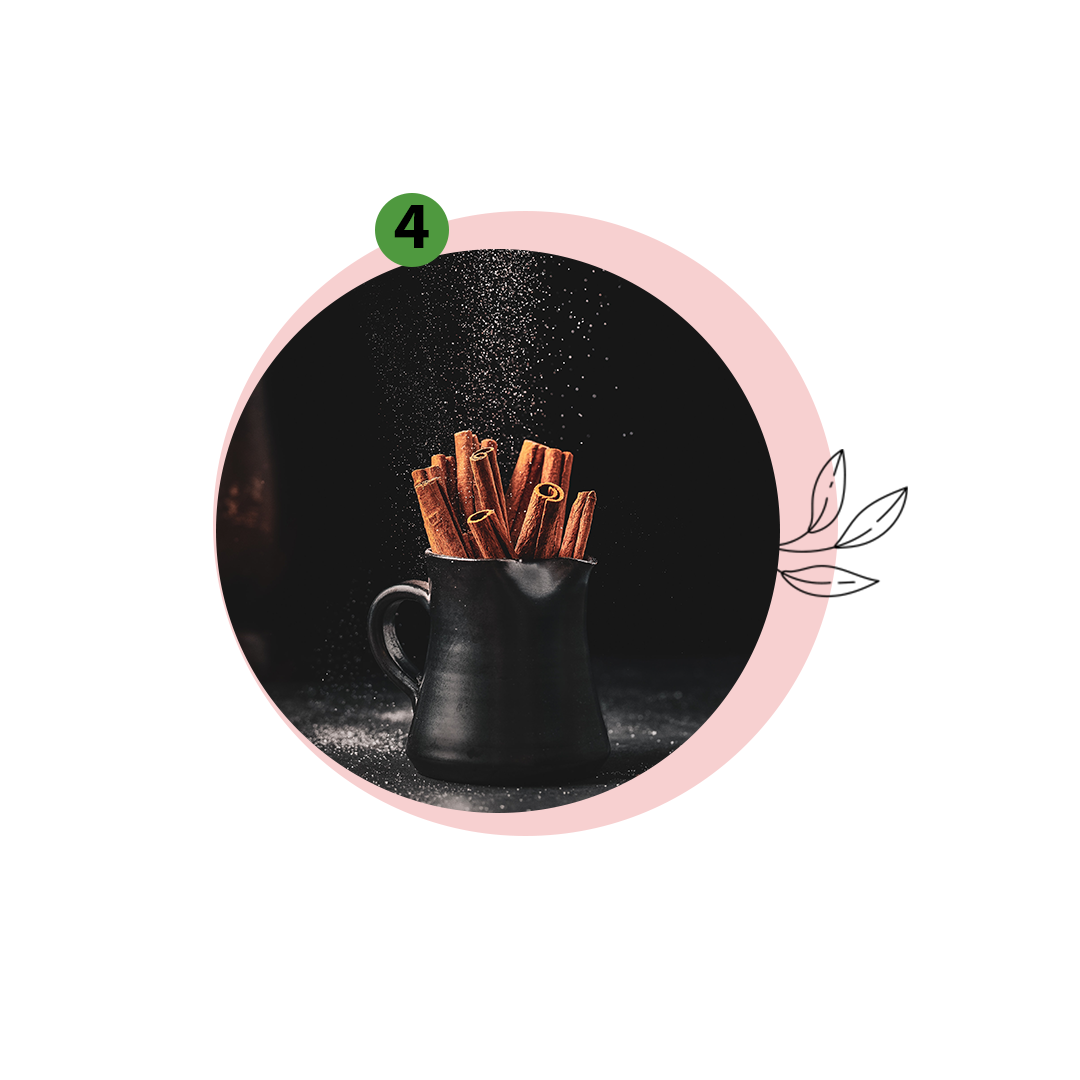 Cinnamon - Cinnamon is high in polyphenols and plant chemicals such as cinnamic acid, cinnamaldehyde, and flavonoids. These have anti-inflammatory and antioxidant qualities, aiding the battle against cell-damaging free radicals. Furthermore, cinnamon contains antifungal and antibacterial qualities, making it ideal for acne-free skin. In addition, it dries out the skin by encouraging increased blood flow.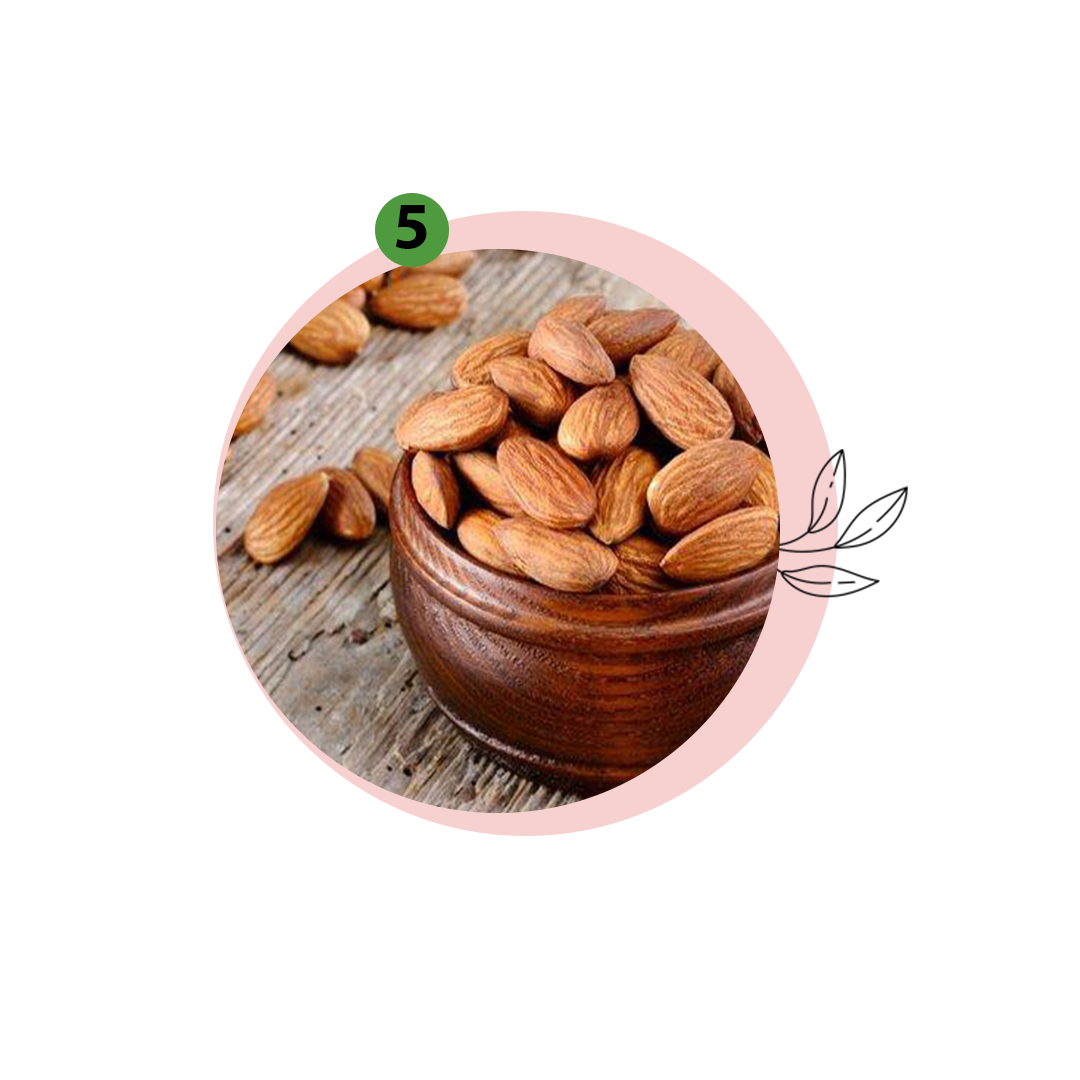 Vitamin E - Vitamin E is a collection of fat-soluble vitamins having antioxidant properties, not a single vitamin.
Free radicals are electrons that have broken off from an atom and are combated by antioxidants. Unfortunately, free radicals have been related to various health problems, including cancer and premature aging.